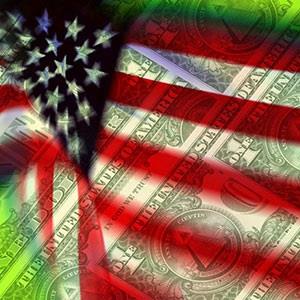 Independence Day
or "the

Fourth of July"

is a federal holiday in the United States commemorating the adoption of the Declaration of Independence in 1776, which declared freedom from what is now known as the United Kingdom.

This day is commonly full of celebrations including fireworks, parades, barbecues, carnivals, fairs, picnics, concerts, baseball games, family reunions, and more.
In honor of Independence Day and our logo, "Money is freedom. Freedom is fun," we would like to recognize a few of the many characteristics of being financially free.

If you find that you meet these characteristics or are continuously striving toward them, then you should have even more reason to celebrate this year!
You are happy with what you have and you are grateful for your blessings.

You have financial goals and you are continuously moving forward toward them.

You are patient and work for what you want.

You are prepared with an emergency fund and an extra savings fund for life's little "what if's".

You understand that financial wealth takes time and effort.

You are responsible with your money and properly handle your debts.

You manage your spending and always have money left after your paycheck.

You invest in a long term strategy that builds wealth surely and steadily over time.
On this year's holiday, we wish you lots of love and laughter, and as always we hope you have happy and safe celebrations!

Happy Independence Day from the entire FIC family

!